Rotary drill stabilizers

Application
Rotary and DTH drilling

Material
Premium-grade heat-treated alloy steel

Range
Can be customized according to customer needs

There are two different types of stabilizers - the welded and the rotating roller stabilizer. Welded blade stabilizers are used to stabilize and control hole deviation. Roller stabilizers provide more reaming and cutting action and are typically used in hard rock environments.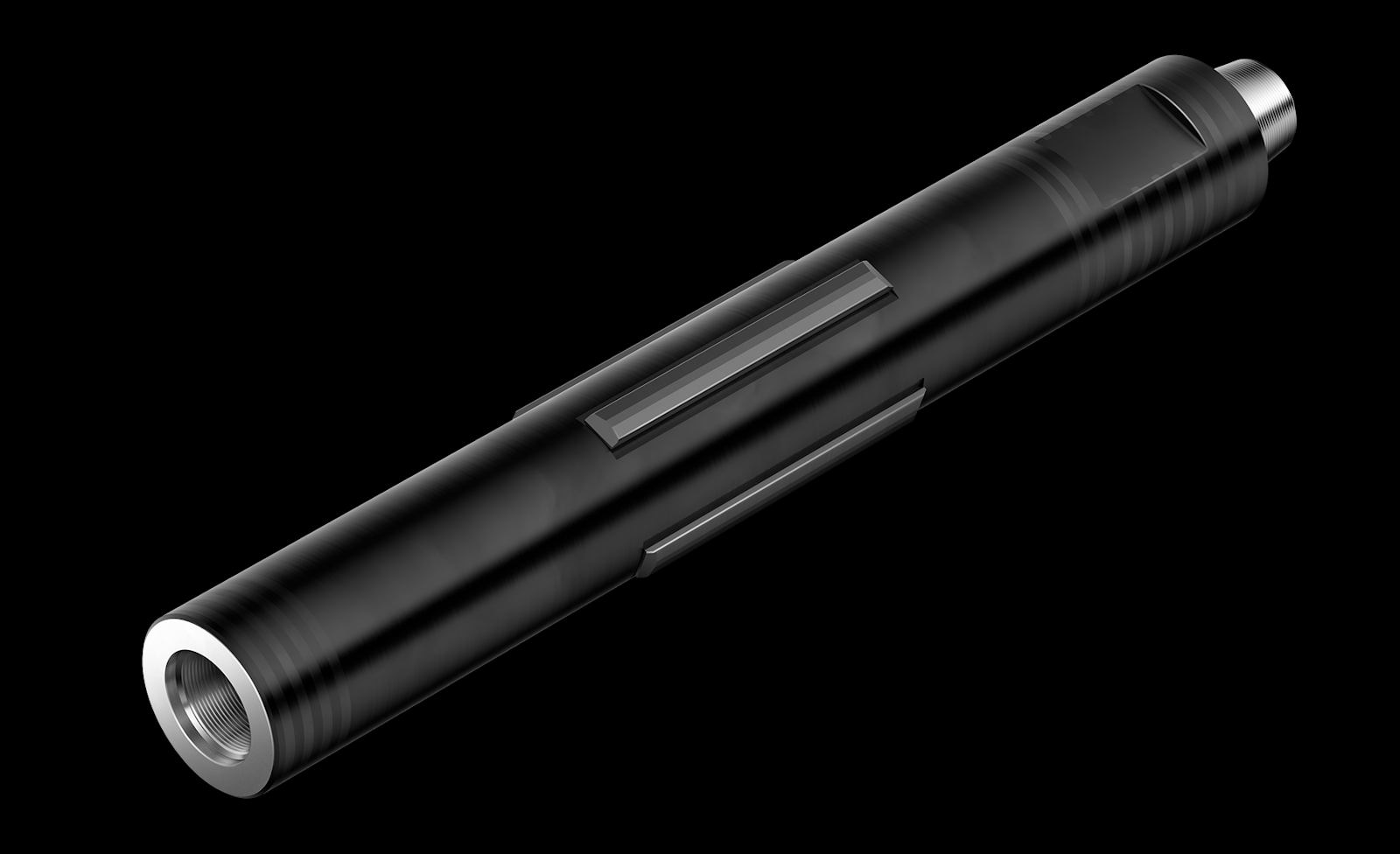 Features
Productive performance
Quality collaring, desk bushing and rod support prevent most operational failures on drill string parts, increasing productivity and tool life.

Premium quality
High-quality components are engineered to efficiently handle hard rock and abrasive formations commonly found in surface mines, quarries and construction applications. Extreme torsional and axial loads are transmitted through the rotary drill string and each component is optimized for application.

Safety
Welded blade stabilizers provide smoother bores and faster penetration rates due to more efficient bit performance.


Product specifications

Application
Rotary and DTH

Material
Premium-grade heat-treated alloy steel

Range
Can be customized according to customer needs

*For more specific technical details, please contact a Rock Tools Sales Representative


Best regards,


Phiger Leo
Direct Line: 0086-137-6419 5009
WeChat/WhatsApp:: +86-137-6419 5009
================================================================
ROSCHEN@ INC.
ROSCHEN@ GROUP LIMITED
ROBERT ROSCHEN@ LIMITED
ROSCHEN@ HOLDINGS LIMITED
HEFEI ROSCHEN@ TOOL CO., LTD.
ROSCHEN@ GEOLOGICAL TOOL CO.,LTD.
SHANGHAI ROSCHEN@ INTERNATIONAL CO., LTD.
ROSCHEN@ GEOLOGICAL INSTRUMENTS CO., LTD.
EMAIL: roschen@roschen.com ; roschen@roschen.net
Website: http://www.roschendrill.com
http://www.roschenmining.com
http://www.roschendrilling.com
http://www.explorationcoredrilling.com
http://www.roschen.net
http://www.roschen.cn
http://www.roschen.com
================================================================