API Standard Tubing / Casing / Drill Pipe Drift Diameter Gauge for Oilfield Drilling
Gost Petroleum Drill Pipe Thread Gauges

Standard No.: GOST 8867-89

Oil thread gauge: control the thread ring gauge and plug gauge individual elements (taper, pitch, half Angle and the plug gage diameter); Paired with proofreading plug gauge as inspection reference, and it's profreading ring gauge as a benchmark, the check ring gauge and proofread plug gauge pair close distance, working rules passed to swap close distance, then passed to the thread products;

Oil thread used in oil industry, according to using need subdivided into straight and taper, different type of tooth, the varieties, specifications, mainly divided into four categories:

1. oil tool joint thread gauge, is testing oil drill pipe joints, drill pipe and drill collar, drill stem structure connection thread inspection gage.
2. Oil casing thread gauge,
3. oil casing thread gauge;
4. Oil pipeline pipe thread gauge.


Technical parameter

Type: tubing drift, casing drift, drill pipe drift
Size of tubular: 1.66 ~ 20 in (42.16~ 508mm)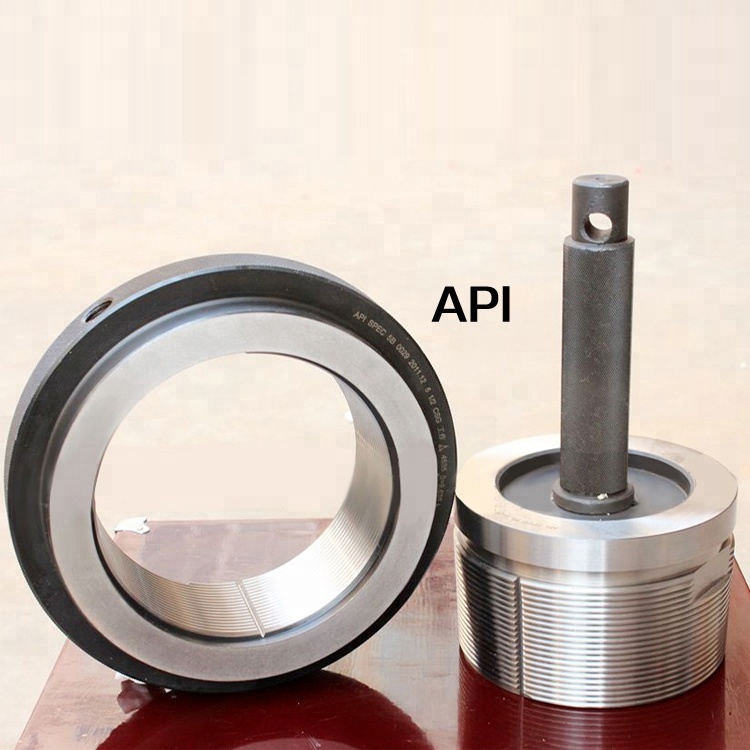 Roschen Group Limited is a professional supplier of various oilfield equipment, including oil drilling and service equipment, oil production equipment, OCTG, wellhead & downhole tools and spare parts. Our products have already been exported to USA, South America, Africa, Middle East, Russia and some other countries (regions). Lake Petro company has become VIP (assigned) supplier and built strategic partnership with some countries' national petroleum companies.